Our Difference
Active World was built out of an industry need for an all-in-one Leisure, Fitness and Class Management solution which also had self-service capabilities to empower members.
About Us
Active World Pty Ltd was founded in 2017 in Melbourne, Victoria with a mission to deliver the Leisure industry a world class solution for Leisure, Fitness and Class Management.
Active World has partnered with members of the Australian Leisure industry to identify and respond to business requirements and meet end-user and management needs using smart and best practice in today's highly mobile and time-pressed environment.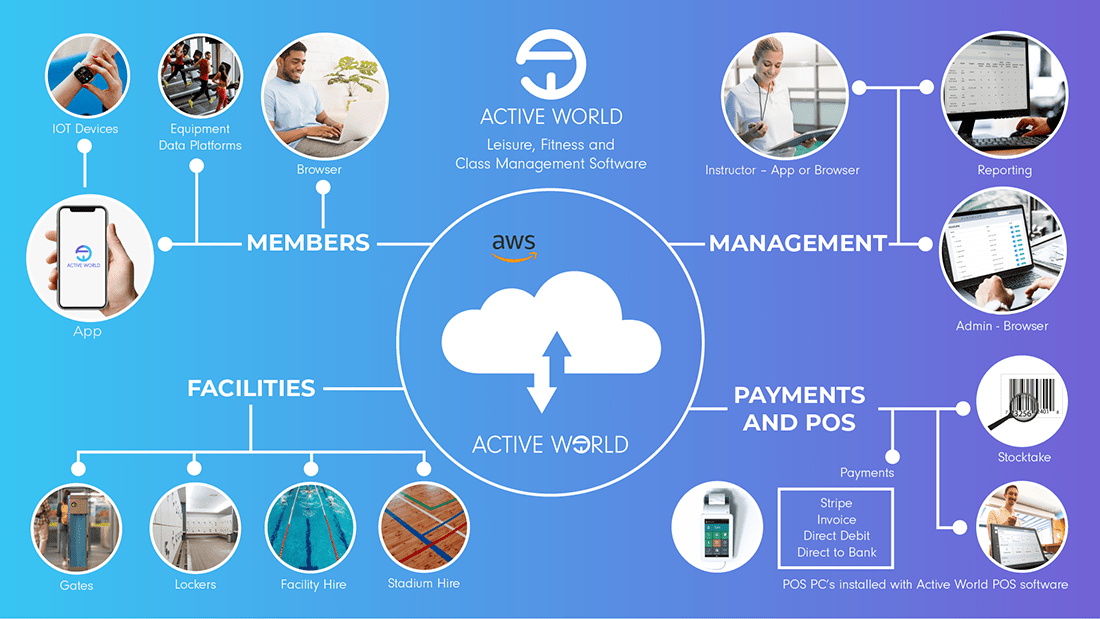 Since 2019, the Active World development team have been delivering a comprehensive single solution meeting the diverse requirements of successfully operated and managed leisure centres. Modularity and legacy software are a thing of the past and there has been a significant shift in the level of member interactivity, maximising efficiency. From the palm of their hand, members can control their information, resources, classes and finance, to enhance their fitness journey and membership experience.
The Active World team is busy rolling out to new and existing sites throughout Australia and New Zealand. The company is committed to partnering with customers to ensure delivery of the features, functionality and support they require.
"Active Worlds invoicing process will significantly reduce our Exercise Physiologists administration requirements allowing them to focus more on patient centred care as well as open up more clinical appointments for the community."
– Ryan Mifsud, National Health and Wellbeing Manager